Univac Group India established in the year 1997 by an experienced Mechanical Engineer-Enterpreneur Mr. Ashok Srivastava initially at Vatva Industrial Area, Ahmedabad (Gujarat) as partnership firm then in 2003, converted it into a private limited company and its registered office shifted to New Delhi.

Univac Consultancy Services (UCE) is a reliable consultancy services company that takes up turnkey projects by providing complete solutions by sharing its expertise and practical experience from conceptual planning, design and engineering services in the manufacturing of items, blow moulding items, plastic packaging, polyurethan projects, rubber projects etc. Univac, with the support of it's multi disciplinary team of well experienced engineers, rendering its services in all spheres of activities in steel making. Univac over the years has set up 24 Steel projects acrss India and abroad.

Univac Consulting Engineers

J-1, Industrial Area, Udyog Nagar,

Rohtak Road, New Delhi - 110041

Tel : +91-11-4914 7858,

Mobile : +91-81304 71841

Email: univacgroupindia@gmail.com

Our Expertise & Services: -

Setting up of Steel Re-Rolling Mills -

Univac Consulting Engineers specialises in setting up of Hot Steel Rolling Mill Plants and its equipments. With our expertise our clients have become leading Wire Rolling Mill manufacturer, TMT Bar Rolling Mill manufacturer, Structure Rolling Mill manufacturer, Bar Rolling Mill manufacturer, Steel Rolling Mill Machinery manufacturer, Steel Rolling Mill Plants supplier, Chill Type Roll manufacturer.

Setting up of Steel melting shops / Mini Steel Plants -

Univac Consulting Engineers has vast experience in designing, manufacturing & erection of steel making (SMS) plants. We highly concentrate at the quality hence we provide our customers valuable products at reasonable prices with facilitations & services as consultancy, plant designs & layouts. Univac also resources complete used SMS plants  / furnaces / CCM for its clients 

Help in running / modernization of an existing steel plant and rolling mills -

Univac Consulting Engineers have experience and expertise in running / modernizatio, buying and selling of working steel rolling mills and mini steel plants in India and abroad. Univac undertakes the production contracts of steel mills and  also arrange experienced manpowers for the existing and new steel projects.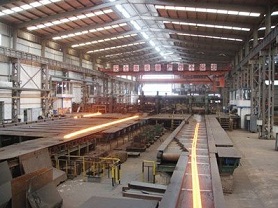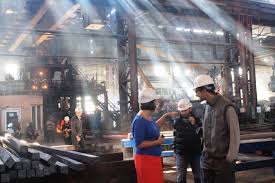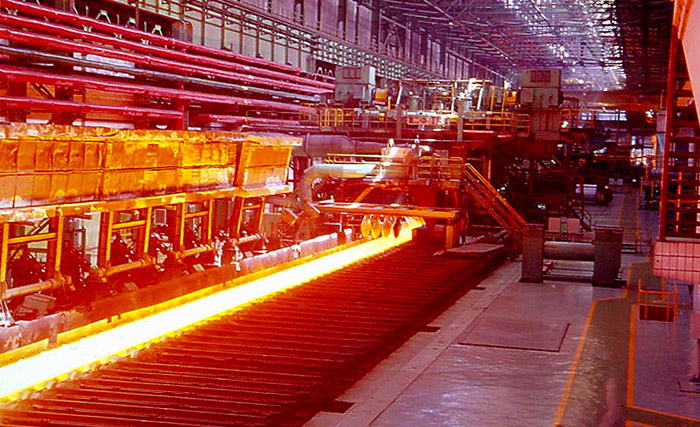 Setting up a new project demands huge amount of insight and foresight. And the rightful combination for the same lies with and experienced team. Having a top brass that have spent more than a decade with steel industries, apparently gives us an ocean of knowledge and experience that is put to use for the customer's requirement.

A turnkey project includes designing choreography of the entire plant for smooth material movement to selection of right equipment required for the plant, installationof equipment and even indicating the type of manpower and man-hours required to execute the project.

We start off with visiting the actual site and indicating optimum space that would be required for setting up the plant. And after assessing the soil test report of the site, layout and shed drawings are generated. Univac Team engineers constantly engage with the customer and site visits are conducted to supervise the civil work. Auxiliary equipment are outsourced from the "best source" available in the industry with an unbiased approach and professionalism of the highest standards keeping in mind the welfare of the project at large. Necessary care is taken to ensure compliance with all statutory norms of the local industry and steer the project accordingly.

The knowledge gained in steel led to the formation of consultancy company (Univac Consulting Engineers) with its corporate office at New Delhi, to provide wide range of consultancy and engineering services to the steel, non ferrous metal and other industries in India and abroad.

Univac Consulting Engineers offers highest quality services from concept to commissioning to its clients across the world. Univac undertakes Green field projects on Consultancy / Turnkey basis, provides Design, Detail Engineering, Technical, Management, Training, Recruitment and Erection & Installation services to steel industries for the manufacturing of sponge iron, hot briquette iron(HBI), steel billets / ingots, rolling mill (long) products, large diameter pipes (ERW, HSAW, LSAW). Univac also undertakes Erection & Installation of Induction Furnace (IF), Electric Arc Furnace (EAF), Continuous Casting Machine (CCM) and other Auxiliary Equipments of steel making.

In addition to successful completion of projects in India, Univac also has satisfied clients in Egypt, Saudi Arab, Iran, Bangladesh, Nepal, Azerbaijan, and Sri Lanka.