Flue Cured Virginia Tobacco Scrap : -

A mix of scrap consistency Virginia flue cured tobacco leaves. Scrap wholesale prices vary depending supply throughout the year.

Univac is reknowned across the world for developing and supplying Shisha tobacco that especially developed grade with low Nicotine & high Sugar %age for manufacturing of shisha molasses. Committed to provide only the best quality Shisha / Hookah tobacco with a variety of delicious mouthwatering flavors. WE SUPPLY SHISHA RAW TOBACCO TO SOME OF THE LEADING BRANDS OF THE WORLD.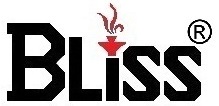 Contact to:

Univac Furncrafts Private Limited

Works : J-1, Industrial Area, Udyog Nagar, Rohtak Road, New Delhi - 110041, India.  

Email :
univacgroupindia@gmail.com
    Mobile : +91-81304 71841; +91-95555 34055;

Telephone: +91-11-4914 7858; +91-11-4571 8480; +91-11-4512 8932
COMMODITY:  Indian FCV  TOBACCO SCRAP

MOQ:   1 X 40FT FCL              

PRICE:  US $ 1500 / Ton;  F.O.B.   PLEASE CONFIRM DISCHARGE PORT.

SPECIFICATIONS:

Particle size:      Held over ¼" below and  1/16" above  mesh size.

Chemistry:       Nicotine(%):                  0.25-0.5%

Reducing Sugars(%):     1 to 3%    &

Chlorides(%)                 0.15 to.0.25%

Color :                   Medium based

Moisture :           9.0 (+/-) 1%

PACKING:

LOADABILITY:

C48 CFC PKG:

Pkd @ 150-160 kgs net.

(HD Polyliner inside + 4 stipes outside)

Tare wt.CFC: 16 KGS

42 CFC's Per  20' FCL

96 CFC'S per  40' FCL

BALE PKG

Pkd @ 90-100 kgs net.

(with Kraft Paper inside)

Loadability:.

96-97 Bales Per  20' FCL

196 Bales Per    40' FCL

Strips preferably 4 to cases as this bulges due to loose formation in the cases.

ORIGIN:      INDIA


DELIVERY:  With in 30 days from firm order.

PAYMENT:  By 100% cash advance before the time of loading.

OTHERS:   At present in India cigarettes manufacturing units processing this at their units only. For small orders, No outside agencies or company's undertakings this orders. We can source and accept on MOQ: 100 x 40ft FCL's  per month (or more) on regular basis preferred from our Mfr's.

Scap Pic:    Present available scrap pic color shall be at slightly brownish dark side for this trial order, later this picture color possible.  Once order is confirmed sample can be sent to you.


Mobile & WhatsApp: +91-81304 71841; +91-95555 34055