Univac Biochem is one of the leading company in India offering wide range of high quality medical, surgical and hospital products. Our products are ISO 9001 and CE certified and we have been recognized as Star Export House by Government of India. We supply our products in more than 80 countries worldwide. Here is our product list:

Medical Rubber Products

Surgical Medical & Rubber Goods- Manufacturer and Exporters of Surgical Medical & Rubber Goods, Rubber Surgical Tubing, Medical Rubber Products, Tubes Surgical Medical Rubber, Manufacturer, Supplier, Tubings Catheters, Syringes, Tubes, India. Trust NET brand for Surgical Instruments, Medical Supplies, Hospital Equipments, Laboratory Products & Goods.

Our Medical rubber products made from virgin natural rubber have excellent surface finish, elasticity, flexibility, resilience, high mechanical properties and are odour free. They have the necessary bio-compatibility and are safe for short term contact with intact human skin. Surgical/Medical Rubber Goods category have Catheters, Rectal/Colon Tubes, Invalid Air Rings (Air Cushions), Corrugated Drainage Sheets, Mackintosh Sheeting, Hospital Rubber Sheeting, Atomizer Bulbs, Air Way Tube, Pessary Rubber Ring, Ice Bags, Chloroform Bellows/Sigmoidoscope bellows, Ear/Ulcer Syringes, Tourniquet, Enema Products, and many other products.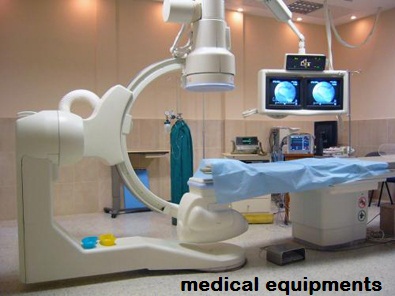 Univac Biochem is one of the leading wholesaler & exporter of Indian medicines, generic medicines, anti aids drugs & life saving medicines.

Alleviation of the sufferings of mankind, availability of the medicines to all at affordable price without any discrimination and continued efforts to improve the quality of the medicines are our values and mission. Univac Biotchem has been experiencing a steady rise in it's clients from the African and Latin American countries since last 5 years.  

Univac Biochem specializes in exporting complete range of pharma and food ingredi ents like Active Pharma Ingredients (Bulk Drugs), Veterinary Drugs, Excipients, Herbals, Fine Chemicals etc.We have earned exclusive contract for World Generic Companies in FDA approved ambience. Incepted in the 2003, we "Univac Biotec  are serving our customers with distinctive quality products at most affordable rates. Today, we are a leadin exporting company from New Delhi (India) having our expertise in the export of quality Indian medicines & drugs.

OUR RANGE OF DRUGS : -

* We offer both Generic & Branded Indian Drugs

Anaesthetics, Analgesic Drug, Anti Cancer Capsules, Anti Cancer Tablet, Anti Rheumatoid Arthritis, Anti-Alzheimers Drugs, Anti-Bacterial Drugs, Anti-Biotics, Anti-emetics Drugs,  Anti-fibrotic drugs, Anti-Fungal Drugs, Anti-HIV Drugs, Anti-Osteoporosis drugs, Anti-Parkinson Tablet, Anti-Serums, Anti-Smoking, Anti-Ulcer Drugs, Cancer Injections & Vial, Cardiac Drugs, Contrast Agents, COX-2 inhibitors, Diabetic Drugs, Generic Drugs, Hepatitis C Drugs, Hepatitis Drugs, Immunosuppressive, Infertility Drugs, Life-saving Drugs, muscle-relaxant, Neurotrophic Drugs, NSAID, Oncology Injectionables (25), Pediatric Drugs, PPI Drugs, Sex Enhancement Drugs, Speciality Drugs, Steroids, Thrombolytic etc...


Coronavirus_protection_mask

Email:
univacgroupindia@gmail.com

WhatsApp: +91-95555 34055

+91-81304 71841