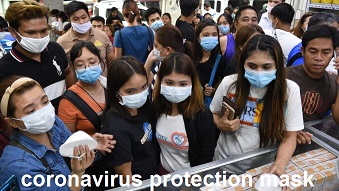 3-ply Disposable Surgical Face Masks with Ear Loop or Tie On

Color: White, Blue, Green, Pink, Yellow and Grey, customized logos are accepted.

carton dimension: 52*38*30cm

Widely used in meical, food processing, cleaning, industrial factories etc.

100Pcs Disposable 3-Layer Masks, Anti Dust Breathable Disposable Earloop Mouth Face Mask, Comfortable Medical Sanitary Surgical Mask

We have our own designs and also accept OEM, ODM.

Sample charges will be refunded to you when confirmed the order or free sample under freight collect.

With favourable payment terms - TT

Versatile: flu, dust, dentist, salon, general maintenance, etc.

Cover nose, mouth and chin for full protection

Ring ears are held safely

Approximate dimensions: 17 cm x 9 cm

<<< Strong Protection Masks 50 PC Disposable Medical Sanitary Surgical Face Masks/ Hypoallergenic Thick 3-Ply Cotton Filter Mask (Blue)

Protection: Three layers of purifying dust, toxic gases in the air,and skin-friendly filter cloth,giving you multiple protections,protects against dust, allergens and contaminants

Quality: Our masks are made of soft, high-quality cotton and individually packaged and sealed to ensure the highest standards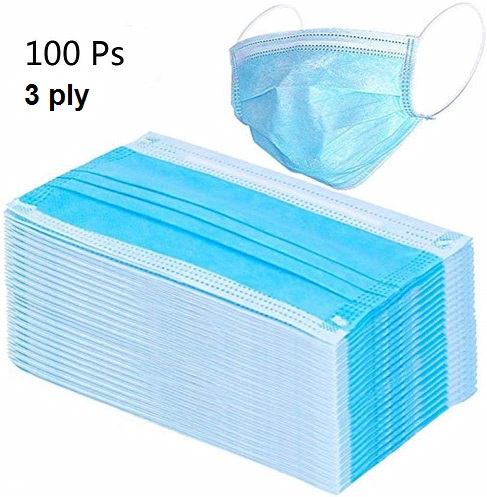 Email:
univacgroupindia@gmail.com

WhatsApp: +91-95555 34055













    +91-81304 71841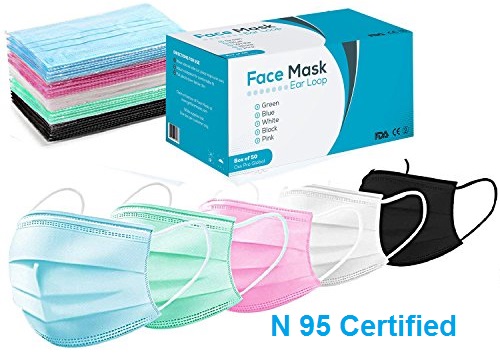 Surgical mask - Masks for medical procedures, dust masks, protection against influenza, allergies and pollen

HIGH QUALITY DISPOSABLE MASKS - Unlike thin paper masks, these masks are made of high quality material without latex, non-woven, thicker and with elastic bands for the ears.

BEST ADJUSTMENT DESIGN - The nose piece is designed for a flexible and tight fit. It does not fog glasses or allow exposure to hazardous materials. The ear bands are strong and flexible, and adapt in both children and adults.

MAXIMUM PROTECTION - The coverage of the mouth is ideal for medical clinics, dental offices, beauty salons because it protects against flu, germs, allergies, pollen and dust. Advanced multiple filtering system for superior protection.

IT DOESN'T SMELL OR BREAK - Unlike other cheap masks, you will not feel a strong smell when placed over your mouth and face. These masks will not tear or break. Simply holding the mask in your hands you can see that it is of a much higher quality. Ear bands will not come off during use.

FASHION - The box of 50 masks comes in the most popular colors, green, blue, white, black and pink. Feel great knowing that you are protected and fashionable!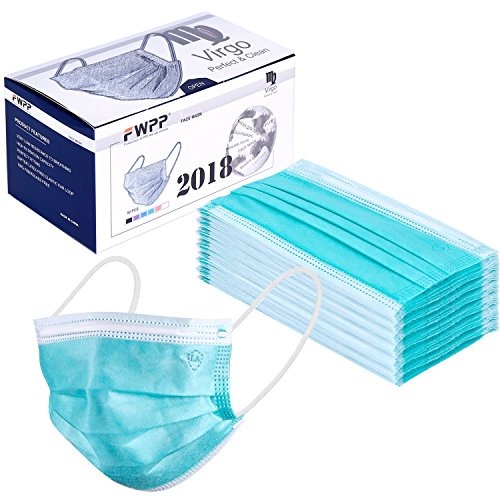 This surgical mask is emerald green Our masks have seven different colors the color of the rainbow, romantic pink, emerald green, sky blue, taro violet, dream black and white pearl? 3 x 1 (filter layer) thicker design layers, high efficiency filter layer, soft hook, adjustable nose clip embedded, length 17.5cm, very elastic, soft and comfortable to wear? Suitable for hospital care, allergy mask, sanitary masks, pollen mask, hospital masks, procedure mask, gardening work, dental clinic, pet grooming, nail shop, cleaning work, etc? High efficiency pollen filter, dust, bacteria, animal hair, cough procedure, Facial masks for health against the flu?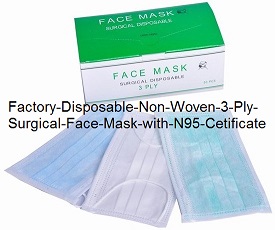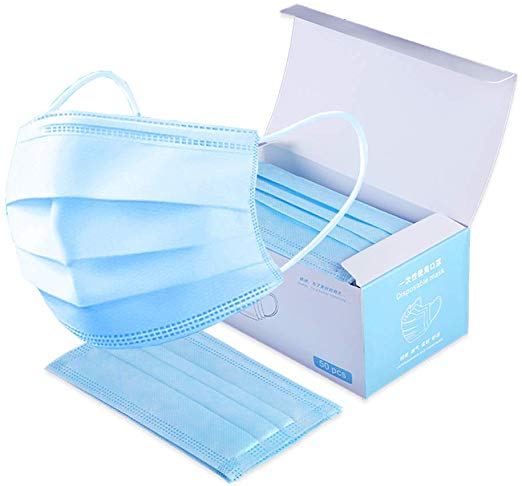 Designer Protective Masks