Univac Group India is one of the leading company of India having varied business interest. Established in the year 1997 by an experienced Mechanical Engineer-Enterpreneur Mr. Ashok Srivastav initially at Vatva Industrial Area, Ahmedabad (Gujarat) as partnership firm that converted into a private limited company in 2003 with its registered office at New Delhi. Univac manufacture and export large quantity of Acrylic, tubes, Acrylic rods and Acrylic display systems and Acrylic gravity dispansers. 

Univac Group India is one of the fastest growing company that has been in business since 18 long years.

Polycarbonate - Sheet, Rod & Tube, Multi-wall / Twin-wall Sheet  :-

Clear polycarbonate hollow sheet/transparent polycarbonate hollow sheet

PC Sheet :-

Being a leading manufacturer, exporter and supplier of different kinds of insulating products, we bring forth for our clients a wide range of Polycarbonate Sheet. The offered sheet is manufactured using high grade polycarbonate in compliance with international industry standards under supervision of our professionals. This sheet is stronger than glass utilized on basis of its high tensile strength, transparency and toughness in various areas such as windows of high-crime areas. Accessible in various specifications to gather the demands of the clients, we provide this Polycarbonate Sheet at industry secondary prices.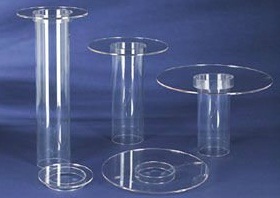 contact : univacgroupindia@gmail.com

Tel : +91-11-4914 7858;    Mob : +91-8130471841


UNIVAC FURNCRAFTS PVT.LTD.








            " you dream we develop "

                 Works: J-1, Udyog Nagar, Industrial Area, Rohtak Road, New Delhi - 110041, India;

     Tel: +91-11-4914 7858 / +91-11-4571 8480 / +91-11-4512 8932;   Mobile & WhatsApp: +91-8130471841

                  Email: univacgroup@gmail.com               Website: www.univacgroupindia.com

Features :-

1. 100% Bayer material

2. 10-year quality guarantee

3. UV protective

4. Anti-fog inside

5. high light transmission

6. High degree of  Transparency and Thermal Insulation

7. Light Weight

8. High Plasticity

9. Impact Resistance and Unbreakable

10.  Light transmission :up to 90%

11.  Impact resistant:80 times that of glass, 15 times that of     acrylic sheeting

12.  Temperature service : -40°C  ~~120°C

13.  Light weight: only 1/12 of the weight of glass at same     thickness

14.  UV Protection on one side or both sides(50 micron)

15.  Fire resistance: Rated Class B1

16.  Sound & Heat Insulation

* Easy Transportability and Installation

* Packaging:pe film on both sides

* Delivery:within 10 working days after receiving your downpayment

* Payment:T/T

* Certification:ISO9001:2008

Polycarbonate two-wall hollow sheet

Thickness:4mm/6mm/8mm/10mm/12mm

Maximum width : 2100mm

Polycarbonate three/triple wall hollow sheet

Thickness :8mm / 10mm /12mm / 14mm/16mm/18mm/20mm

Maximum width : 2100mm

Polycarbonate 4-wall hollow sheet

Thickness : 8mm/ 10mm /12mm / 14mm/16mm/18mm/20mm

Maximum width : 2100mm

Standard Length : 6000m

Color : Clear , Opal , Green , Blue , Bronze , Lake-blue, etc

Note : Special specification and color can be processed on demand

Applications:

1)Roofing for swimming pool,shopping malls,commercial streets

2)Sunshade for stadiums and bus stops,gazebo,open-air carport

3)Lighting canopy for corridors,passages and subway entries

4)Flashing for bank ATMs,telephone box,gateways,garages

5)Sound and heat insulation wall for expressways and houses

6)Heat preservation material for agricultural greenhouse,flower greenhouse

7)Soundproof material for partitions

8)Unbreakable material for glazing windows,roof glazing

Dia: 20 mm to 600 mm, Thickneess: 2 mm, Length: 1 meter to 2 meter 

ACRYLIC: the chemical name is PMMA, also called "organic glass".

PC: the chemical name is polycarbonate.

The Difference:

♦ Transparency: ACRYLIC >PC

♦ Chemical stability: ACRYLIC >PC

♦ Weatherability: ACRYLIC >PC

♦ Processing: ACRYLIC >PC

♦ Impact Resistance: PC> ACRYLIC

The Main Application:

♦ ACRYLIC application: decoration, furniture, lighting accessories,

  advertising, etc.

♦ PC application: building materials, lighting accessories, etc.