Scoop bins enable shoppers to take control while reducing packaging waste

SCOOP BINS:-

Scoop bins not only help to create visibility butoOptimises selling space also ensure shoppers can chose the amount and product mix they would like to purchase. Packaging-free merchandising solutions such as scoop bins enable shoppers to pick and mix products based on their own requirements while helping to reduce packaging waste. They allow for improved visibility and often offer lower unit prices vs pre-packed alternatives. From a retailer perspective, scoop bins often offer higher margins and opportunities to differentiate their offer.

Customised to fit your needs:-

UF's scoop bins are manufactured from virtually unbreakable material and approved for food contact. They are completely sealed and have hinged, dust-proof covers to protect merchandise from external contact.

Scoop Bins are available in different sizes and options include a middle divider, soft close, label holder on the lid and front, scoop or tong, flow control/shutter, perpendicular signage and catch tray. To draw even more attention to your bin installation, can be used lightings.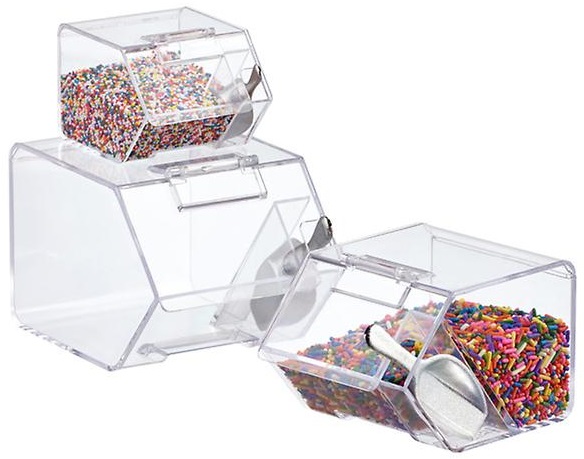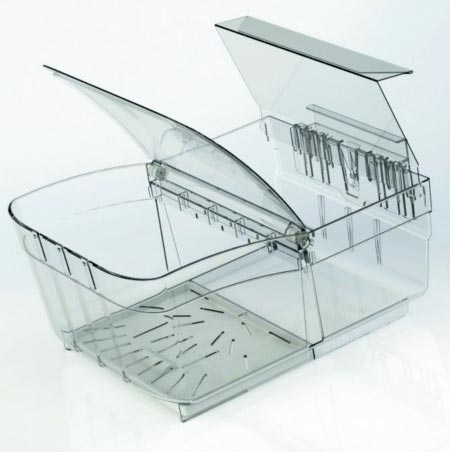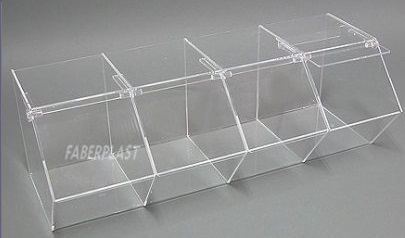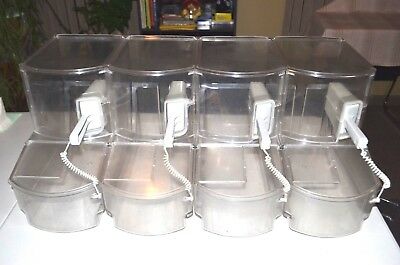 CEREAL/ SNACK DISPLAY STAND ONLY FOR (2) 8"X10" SCOOP BINS

                         Dimensions: 8"W x 15"D x 19"H - Rs. 12,400/-

                    CEREAL/SNACK DISPLAY STAND ONLY FOR (6) 8"X10"  SCOOP BINS

                               Dimensions: 24"W x 16"D x 26.13"H     Rs. 24500/-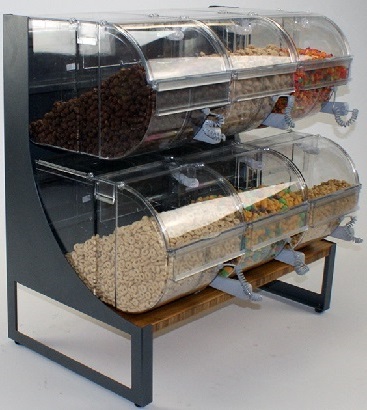 Univac Furncrafts Private Limited

  Works: J-1, Udyog Nagar Industrial Area, Rohtak Road, New Delhi-110041, India

Tel: +91-11-4914 7858, +91-11-4512 8932;  Mob: +91-81304 71841,  +91-95555 34055

        Email:
univacgroup@gmail.com

Website:
www.univacgroupindia.com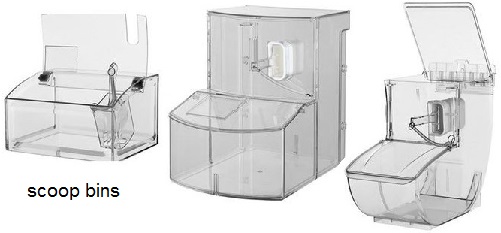 Acrylic Scoop Bin Models for your Stores

Acrylic Scoop Bin designed for one of our Export customer

                                 SB - 12 -    Rs. 11,950/-

Acrylic Scoop Bin Model : SB 03 - Rs. 6950/-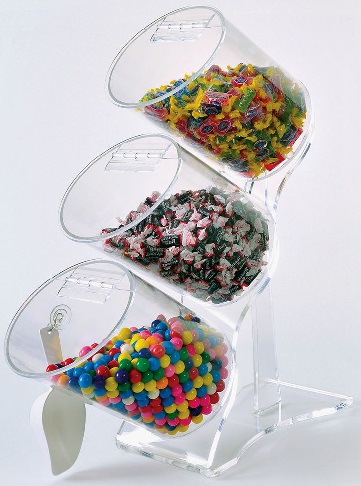 Acrylic Scoop Bins Model : SB 04 - Rs. 5950/- per piece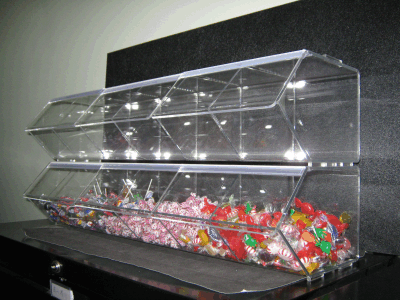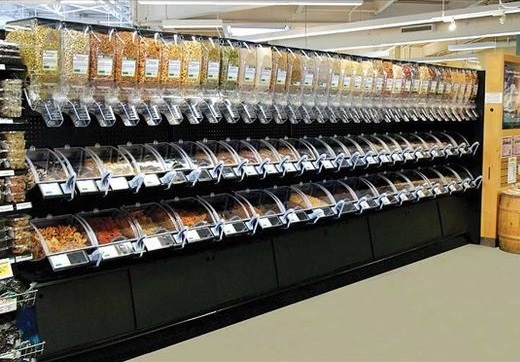 Latest Trend of Stylish Grocery Store with Gravity Bins & Scoop Bins                                    SB - 11 - Stylish Scop Bins: Rs. 11,950/- 

SB 05 - Rs. 3950/- each model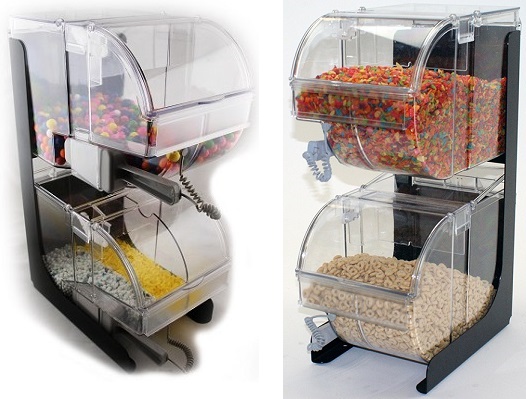 CANDY  DISPLAY  SCOOP BINS 

                                             Rs. 34500/-